Ice Cream Social
Saturday, July 15th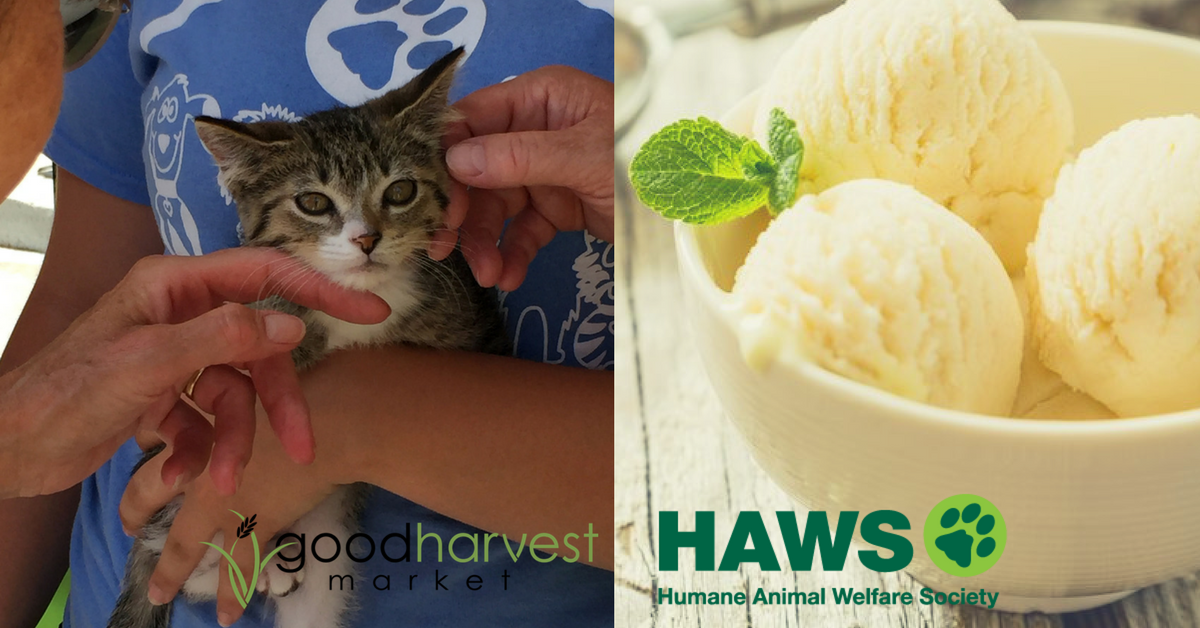 HAWS Ice Cream Social & Cookout!
11am-3pm
This is our annual Family Fun Event! Bring the kids, grandma and grandpa and enjoy some good food, furry pets, and tasty treats!
HAWS (Humane Animal Welfare Society) of Waukesha will be here dishing out Alden's Organic Ice Cream for build-your-own sundaes. Sundaes are just $3 each and all proceeds from the sales will be donated to HAWS! Toppings include fresh organic fruit like berries and bananas, plus sprinkles, chocolate syrup, gummies and more. There will be dairy free options available also!
HAWS Mobile Adoption Van will also be here with select animals available for adoption. Come and play with them and learn more about the HAWS Mission.
---
We're also having a cookout! Cook Out Details are as follows:
Organic Portabellas $3
All Natural Beef Hot Dogs $3
House Made Brats $3
Sides: Chips & Corn Salad $1
Beverages: Soda, Water, Beer & Kombucha $1-$3.50
(Gluten Free bread options will be available)
Our normal Saturday hot bar will be closed!
Click here to see photos from last year's event!