Cafe Specials
Every Wednesday through Tuesday, look for brand new cafe specials developed by our talented chefs!
Not in the mood for one of our specials? We have a complete breakfast, lunch and dinner menu available here!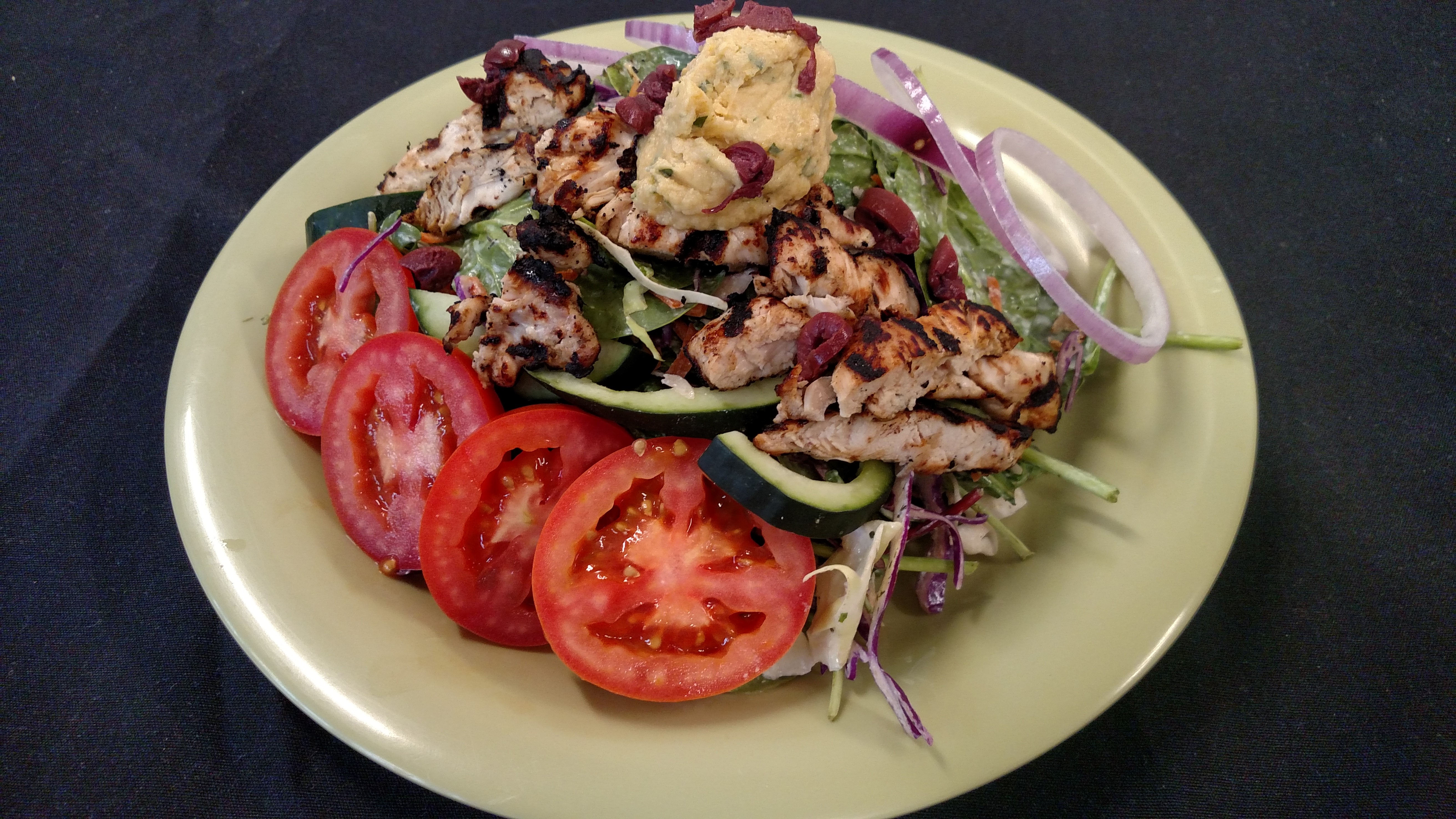 This Week's Handcrafted Specials 11/15-11/21
Breakfast (served until 11am)
Chocolate Banana Crepes $8.99
Tender house-made crepes stuffed with sweet, ripe banana and cream cheese, drizzled with organic chocolate sauce and served with a side of seasonal fruit.
Lunch/Dinner
Turkey Parmesan Pretzel Roll $10.99
A toasted Pretzilla pretzel roll stuffed with Boar's Head oven roasted turkey, cool cucumber, crisp red onion, sliced tomato and baby spinach. We finish it off with a touch of creamy tzatziki and crispy parmesan bacon brittle. Served with a side of our signature power greens.
---
Mediterranean Grilled Chicken Salad $10.99
The picture of refreshing! Our house organic power greens tossed up with our organic creamy cucumber dressing then piled up with organic red onion, organic tomato, organic cucumber, Kalamata olives, and organic grilled boneless chicken breast. We finish it off with a garnish of our house-made organic hummus.