Cafe Specials
Every Wednesday our talented chefs feature new dishes that are available through the following Tuesday.
This Week's Handcrafted Specials 7/18-7/24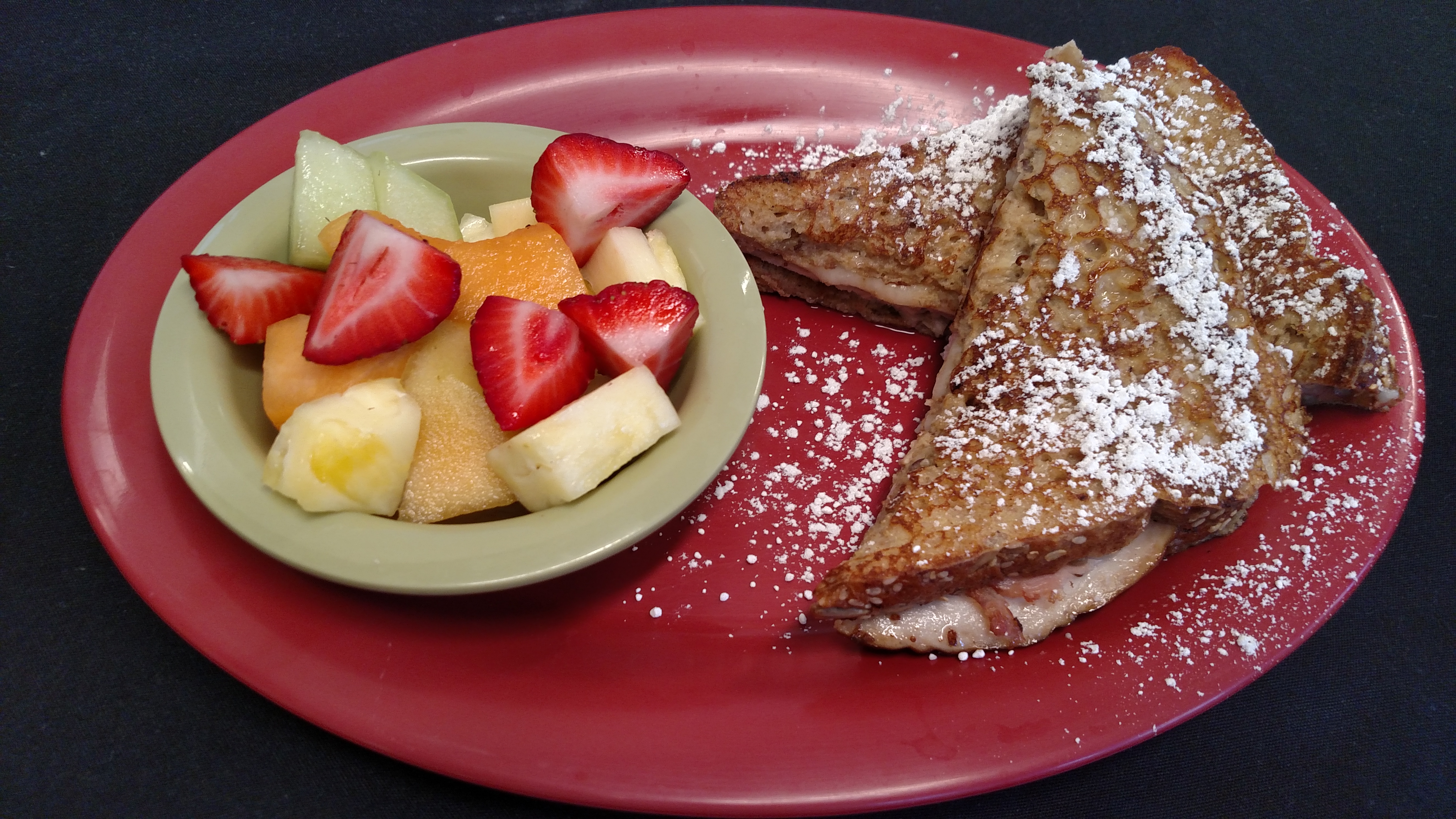 Breakfast (served until 11 am)
Monte Cristo $9.99
One of the greats! Two slices of our house French toast, layered with local Boar's Head smoked ham, turkey and Deppler's award-winning baby swiss. We finish it off with a kiss of powdered sugar and a side of fresh fruit. Don't forget to grab some raspberry fruit spread!
Lunch/Dinner
Summer Crunch Tuna Salad $9.99
Our Summer Crunch Tuna salad is a new favorite combining yellowfin tuna with red radish, scallion, capers, red bell pepper, dried cranberry, sunflower seeds and parsley tossed in a light red wine vinaigrette. We pile it up on Cadia Seed and Grain whole grain bread with bright peppery arugula and serve it with a side of our house power greens.
BLT Salad $9.99
Salad just got a lot more tempting! Our signature power greens tossed with house-made creamy cucumber dressing then topped with crisp red onion, cool cucumber, tomato and Applewood smoke bacon.egetables or falafel for only 3.99!
Not in the mood for one of our specials? We have a complete breakfast, lunch and dinner menu available here plus our hot bar and salad bar!
Hot Bar
You can enjoy our hot bar every Monday through Friday for lunch from 11am-2pm and dinner from 4pm-7pm.
Plus every Tuesday and Wednesday we have a themed hot bar menu!
Taco Tuesdays - our build your own taco bar is very popular every week and includes all the fixin's!
Gluten Free Wednesdays - enjoy a variety of chef specialties, all gluten free and all delicious!