Cafe Specials
Every Wednesday our talented chefs feature new dishes that are available through the following Tuesday.
This Week's Handcrafted Specials 9/19-9/25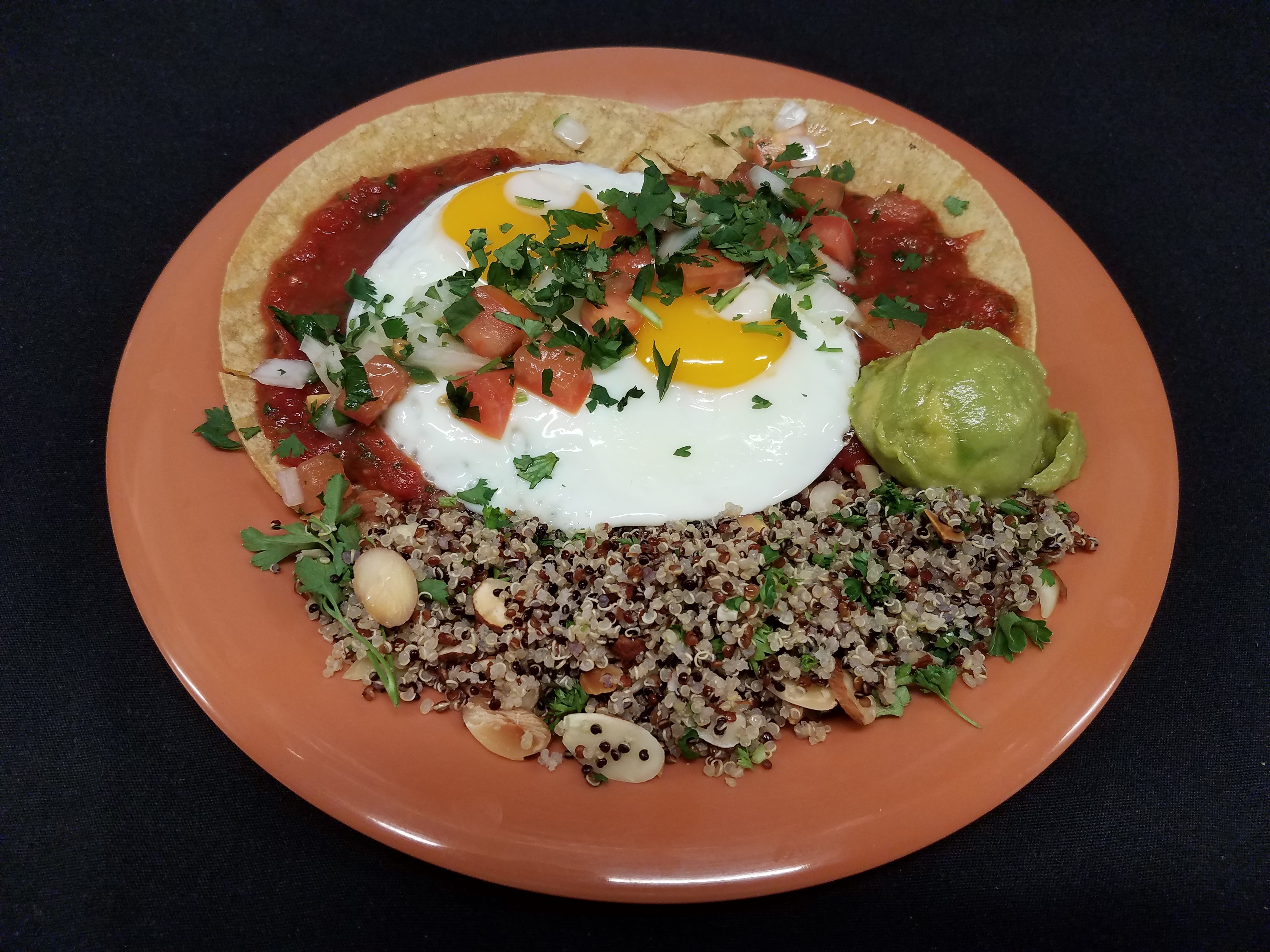 Breakfast (served until 11 am)
Huevos Rancheros $9.99
A breakfast classic from south of the border that will wow your taste buds! A pair of warm Sonoma corn tortillas smothered in house-made red salsa then topped with a pair of Milo's farm fresh eggs served sunny sides up. We finish it off with our house pico de gallo and a pinch of cilantro with sides of guacamole and toasted almond quinoa.
Lunch/Dinner
Mozzarella Herb Focaccia with Roasted Red Pepper and Kalamata Tapenade $9.99
Local Wild Flour garlic herb focaccia, loaded up with house-made Kalamata caper tapenade, fire roasted red bell pepper, sliced red onion, peppery baby arugula and a generous dash of our signature balsamic rosemary vinaigrette. Served with a side of power greens.
Ginger Lime Tilapia Bowl $9.99
Bright and bursting with flavor! We toss our house power greens in creamy ginger lime dressing then top them with toasted almond tri-color quinoa, fresh sliced avocado, crisp red onion, cucumber and pico di gallo. We top it all off with griddle seared spiced tilapia.
Not in the mood for one of our specials? We have a complete breakfast, lunch and dinner menu available here plus our hot bar and salad bar!
Hot Bar
You can enjoy our hot bar every Monday through Friday for lunch from 11am-2pm and dinner from 4pm-7pm.
Plus every Tuesday and Wednesday we have a themed hot bar menu!
Taco Tuesdays - our build your own taco bar is very popular every week and includes all the fixin's!
Gluten Free Wednesdays - enjoy a variety of chef specialties, all gluten free and all delicious!