Food Pantry Donation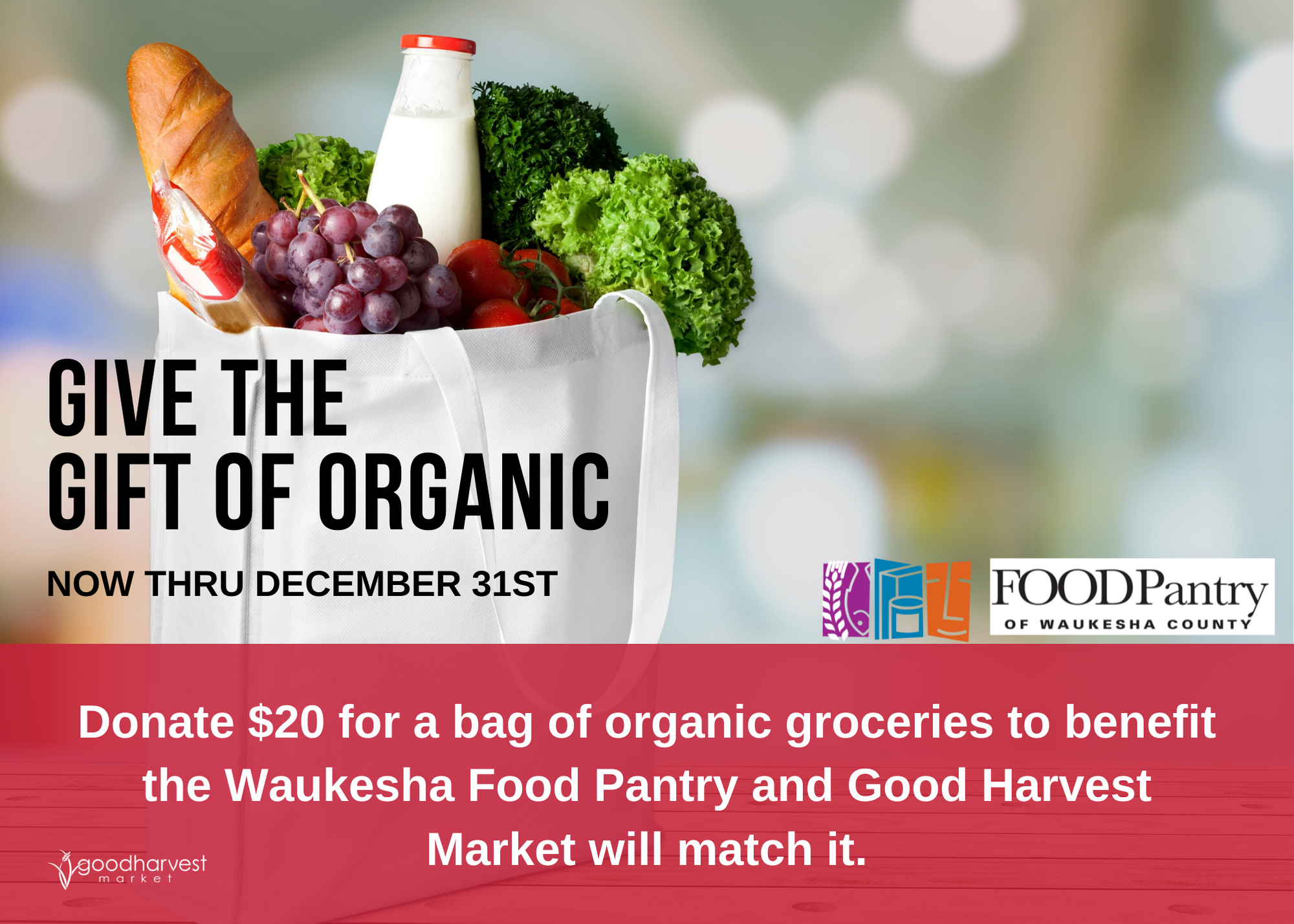 Give the Gift of Organic Groceries to Benefit the Waukesha Food Pantry - All December Long!
Donate $20 for a bag of organic groceries to benefit the Waukesha Food Pantry and Good Harvest Market will match it. We will be collecting donations December 1st-December 31st.
With your $20 donation, Good Harvest will donate over $40 worth of all natural and organic groceries to feed the hungry!
Cadia Organic Vegetable Minestrone Soup
Cadia Organic Dried Bananas
Cadia Organic Raisins
Cadia Organic Black Beans
Cadia Organic Kidney Beans
Cadia Organic Free Range Chicken Broth
Cadia Organic Cut Green Beans
Cadia Organic Sweet Corn
Cadia Almond Cluster Cereal
Cadia Organic Long Grain Brown Rice
Cadia Chunk Light Tongol Chunk Tuna
Cadia Organic Applesauce Cups 4 Pack
3 lbs of Organic Bananas
2 lbs of Organic Apples
4 Organic Oranges
You can make a $20 donation by:
Stopping by our Customer Service Desk and a team member can help process your donation.
Giving our Customer Service Desk a call at 262-544-9380 and letting them know you would like to donate $20 to the Waukesha Food Pantry and they will take your credit card information over the phone.
When you shop, at check out, you can add your donation to your receipt
Click here to learn more about the Waukesha County Food Pantry.