Buy Local Wisconsin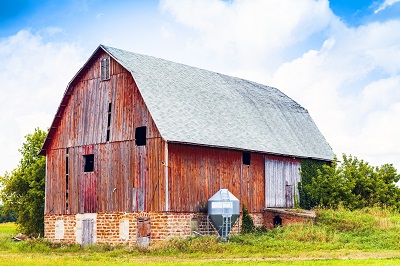 Consumers worldwide are rediscovering the benefits of buying locally grown food. It is fresher, better tasting, more eco-friendly, and often more nutritious. It is also good for the local economy -- buying directly from family farmers helps them stay in business.
We are devoted to supporting the local economy by working with local vendors whenever possible. Right now we are happy to carry thousands of products from over 180 (and growing) Local Wisconsin farmers and companies.
---
Interested in selling your products at Good Harvest? Click here to contact our general manager to see if your locally produced item meets our strict criteria.
---
Here's our most recent list of Local Wisconsin vendors:
Bakery
Angelic Bakehouse, Cudahy
Breadsmith, Whitefish Bay
Clasen's Bakery, Middleton
East Side Ovens, Milwaukee
Miller Bakery (Pretzilla), Milwaukee
Troubadour Bakery, Milwaukee
Wild Flour Bakery, Milwaukee
Dairy
Andrew and Everett, Green Bay
Arla, Hollandtown
BelGioioso, Denmark
Burnett Dairy, Grantsburg
Caprine Supreme, Black Creek
Carr Valley, LaValle
Cedar Grove, Plain
Chalet Cheese Co-op, Monroe
Clock Shadow Creamery, Milwaukee
Clover Meadows Family Farm, Marathon County
Crave Brothers, Waterloo
Deppeler's, Monroe
Ellsworth Cheese, Ellsworth
Farmhouse Kitchens, LaCrosse
Fayette Creamery, Darlington
Happy Quackers, Shiocton
Hidden Springs Creamery, Westby
Hooks Cheese Co, Mineral Point
Kindred Creamery, Muscoda
LaClare Farms, Malone
Landmark Creamery, Albany
LaVon Farmhouse, Black Creek
Lifeway, Waukesha
Marieke Gouda, Thorp
Milo's Eggs, Bonduel
Montchevré, Belmont
Nordic Creamery, Westby
Organic Valley, Lafarge
Pasture Pride, Cashton
Red Apple Cheese
Red Barn Family Farms, Appleton
Roth Kase/Emmi Roth, Monroe
Sartori Cheese, Plymouth
Sassy Cow Creamery, Columbus
Saxon Creamery, Cleveland
Schroeder Kase, Rewey
Silver Lewis Cheese Factory, Monticello
Springside Cheese, Oconto Falls
Three Brothers Farm, Oconomowoc
Westby Cooperative Creamery, Westby
Grocery
Acala Farms, Barneveld
Afro Fusion, Milwaukee
Anodyne Coffee Roasters, Milwaukee
Artisan Kettle, Madison
Becky's Blissful Bakery, Waukesha
Blue Farm Chips, Janesville
Bushel & Peck's, Beloit
Cadence Cold Brew, Madison
Café Fair Coffee, Madison
Century Springs, Genesee
Century Sun Oil, Pulaski
Chambers Creek Kitchen, Sheboygan
Chip Magnet, Eau Claire
Colectivo Coffee, Milwaukee
Concord Farms, Sullivan
Dr. Noodles, Schofield
Driftless Farms, Viola
East Troy Honey, East Troy
Fireworks, Port Washington
Flavor Tempations, Madison
Four Nuts by Nature, Whitewater
Funny Farm Foods
GoodFoods Group, Pleasant Prairie
Gitto Farm 'n Kitchen, Watertown
GoMacro, Viola
Gorilly Goods, Jackson
Healthy Roots, Glendale
Honey Valley Beekeeping, East Troy
Indulgence Chocolate, Waukesha
Jabby's Dog Treats, Pewaukee
JoshEWEa's Garden, Oconomowoc
Just Coffee, Madison
Just The Cheese, Reeseville
Kingdom Cheese
Midwest Juicery, Ripon
Monique's Got2HavPie, Driftless Region
Morning Star Family Farm, Hartford
Nature's Bakery Co-op, Madison
Nature's Valley
NessAlla, Madison
Nick's Sticks, Marshfield
Nikki's Cookies, Milwaukee
Noisy Kettle, Waukesha
Oskri, Lake Mills
Quince and Apple, Madison
Rebel Green, Milwaukee
Rishi Tea, Milwaukee
RP's Pasta, Madison
Sam's Yams, Wild Rose
Sasha's Dressing, East Troy
Saverne, Appleton
Silver Creek Specialty Meats, Oshkosh
Silver Spring, Eau Claire
Simple Soyman, Milwaukee
Sippl's Sap Shack, Birnamwood
Simply Snackin', Oshkosh
Slow Pokes, Grafton
Spring Hill Haven Cheese
Smokin' T's, Delafield
Stone Bank Baking Co, Oconomowoc
Susie's Nature Bars, Hartford
Szczutkowski Orchard, Richland Center
Tabal Chocolate, Milwaukee
Tapuat Brewing, Sister Bay
The Elegant Vegan, Elkhorn
The Naked Baker, Brookfield
Treat Bake Shop, Milwaukee
Valentine Coffee, Milwaukee
Wellness Found, West Bend
Wienke's, Door County
Wisco Pop, Viroqua
Wisconsin Natural Acres, Chilton
Yumbutter, Madison
Zyn, Milwaukee
Fresh Meat & Seafood
Kettle Range Meats, Milwaukee
Navirino Valley Bison, Shiocton
Ney's Big Sky Meat, Slinger
Pinn-Oak Ridge Farms, Delavan
Organic Prairie, Lafarge
Susie Q Fish, Two Rivers
Usinger's, Milwaukee
Wisconsin Meadows, Viroqua
Fresh Organic Produce
Black Garlic North America, Hillsboro
Blue Fortune Farm, Watertown
CJ's Premium Spices, Oconomowoc
Country Blossoms Organics, Lomira
Driftless Organics, Soldiers Grove
Full Harvest Farm, Hartford
Gwenyn Hill Farm, Waukesha
Good Earth Farms, Oakfield
Hartland Organics, Hartland
Hidden Spring Produce, Hillsboro
High Cross Farm, Campellsport
Igl Farms, Antigo
JenEhr Family Farm, Sun Prairie
LotFotL Farms, Elkhorn
Olden Organics, Ripon
Pleasant Harvest Organics, Wilton
Spirit Creek Farm, Bayfield
Superior Fresh, Hixton
Tipi Produce, Evansville
Turtle Creek Gardens, Delavan
West Star Farms, Cottage Grove
Windy Drumlins, Horicon
Wellness & Holistics
American Provenance, Mt. Horeb
Enzymatic Therapy, Green Bay
Europharma, Green Bay
Four Elements, North Freedom
Pharm Aloe, Woodford
Urbal Tea, Milwaukee
Wild Mothering Botanicals, Oconomowoc
Yellow Heart Sisters, Pewaukee
Wine and Beer
3rd Space Brewing, Milwaukee
3 Sheeps, Sheboygan
Ale Asylum, Madison
Biloba Brewing, Brookfield
Brenner Brewing Co, Milwaukee
Capital Brewery, Madison
Central Waters, Amherst
City Lights Brewing, Milwaukee
Eau Claire Brewing, Eau Claire
Enlightened Brewing, Milwaukee
Essers Best Beer, Cross Plains
Furthermore Beer, Spring Green
Good City Brewing, Milwaukee
Gray's Brewing Co, Janesville
Great Dane Pub & Brewing, Madison
Hinterland, Green Bay
James Page Brewing Co, Stevens Point
Karben4 Brewing, Madison
Lakefront Brewery, Milwaukee
Milwaukee Brewing Co, Milwaukee
MobCraft, Milwaukee
New Glarus Brewery, New Glarus
Next Door Brewing, Madison
O'so Brewing Co, Plover
Pearl Street Brewery, LaCrosse
Potosi Brewing, Potosi
Raised Grain, Waukesha
Sand Creek Brewing, Black River Falls
South Shore Brewing, Ashland WI
Three Floyds, Munster, IN
Two Brothers Warrenville, IL
Wollersheim Winery, Prairie du Sac