Meat & Poultry
Organic, Local & Natural
Our meat & poultry department offers the finest certified organic & natural meats around, including organic poultry, natural pork, grass fed and pasture fed beef, and grass fed bison.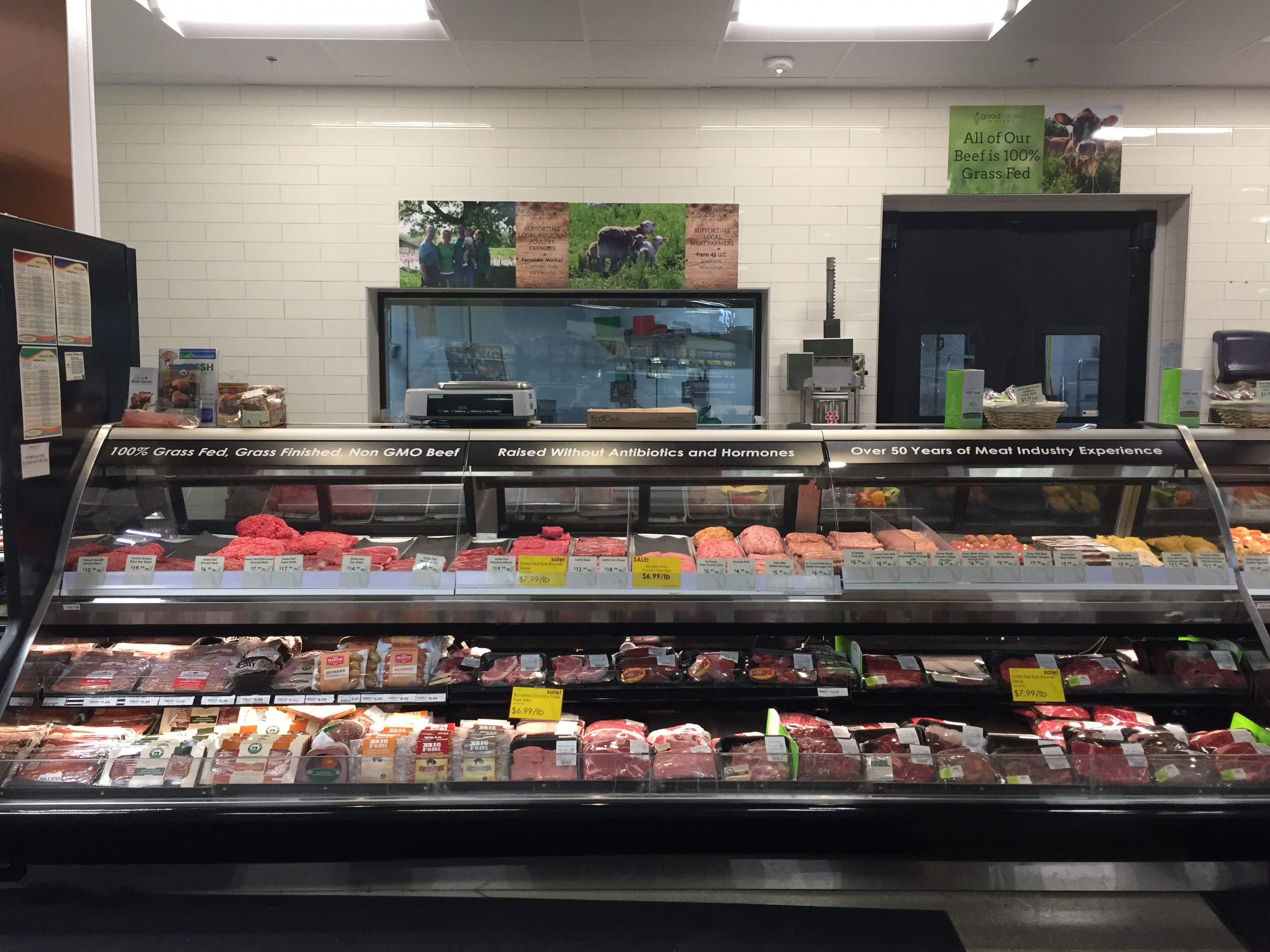 Standards
Our standards are high, so we only work with growers who raise their animals humanely and
work with suppliers and distributors who use locally produced meats whenever possible.
You will never find artificial colors or preservatives, antibiotics, growth hormones, animal by-products, or nitrates in our meats.
What does all of this mean? A better life for the animal as well as fresher, more flavorful, and healthier meat for you!
See our complete list of meat standards and unacceptable ingredients
here
!
Daily Selections
Certified Organic Poultry
Grass Fed & Pasture Fed Beef
Grass Fed Bison
Pasture Raised Pork
House Made Selections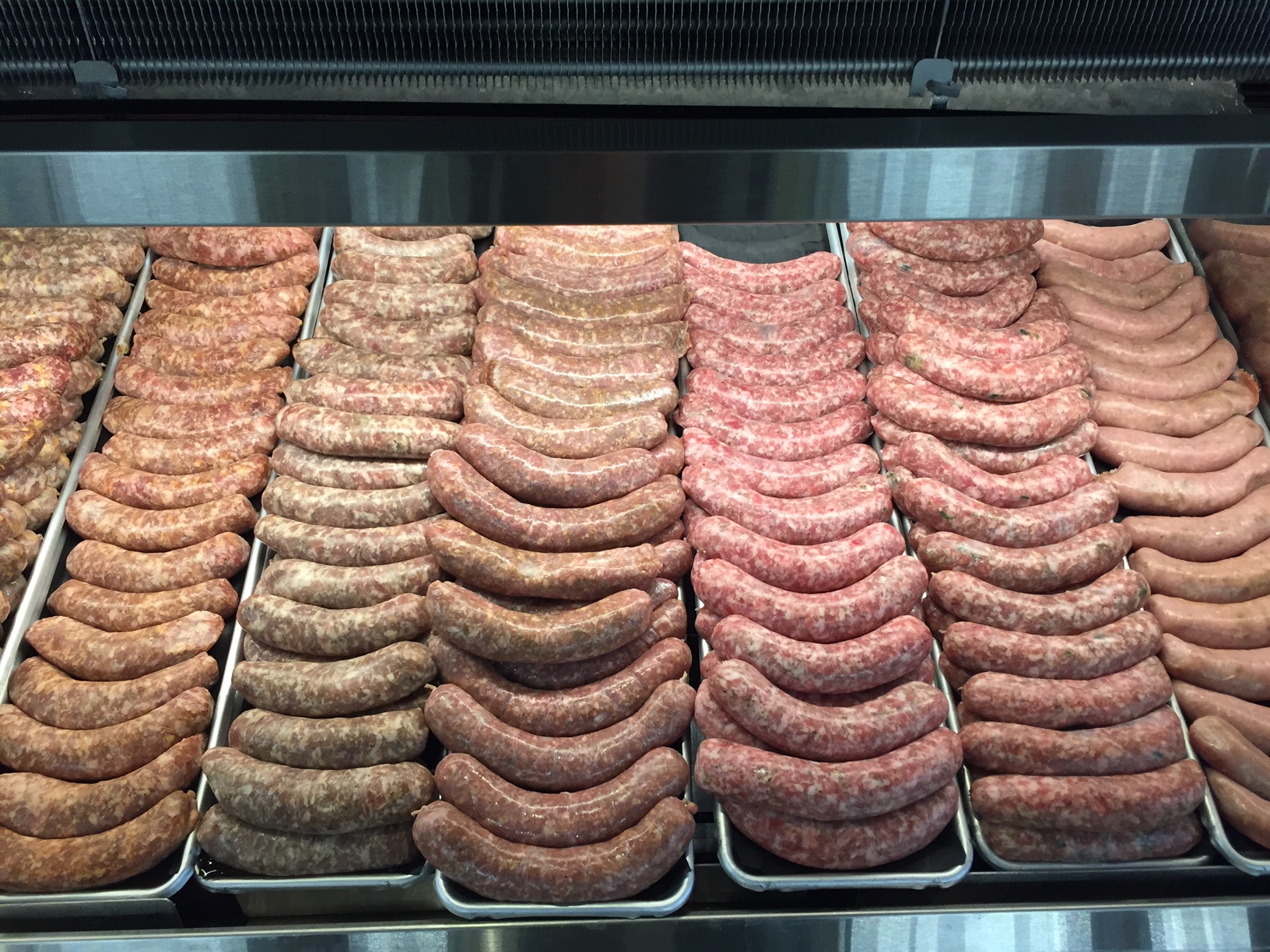 Maple Berry Breakfast Sausage
Bratwurst
Italian Sausage
Polish Sausage
Corned Beef
Chicken Sausage
Kabobs
Special Cuts
Specialty Meats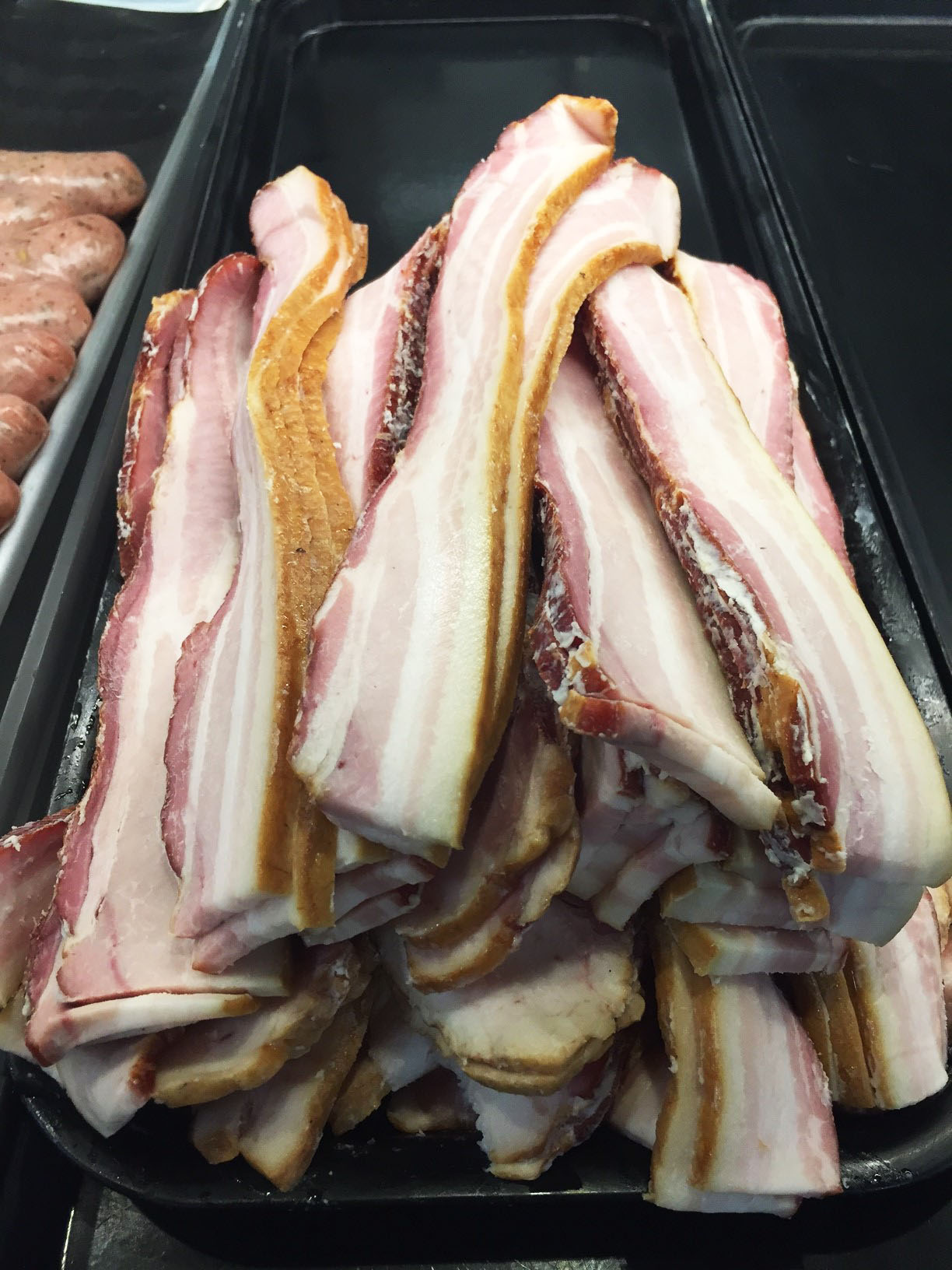 Turkeys
Hams
Lamb
Local Bulk Bacon
Call and ask to see what's current in our specialty meats!