Virtual Health Fair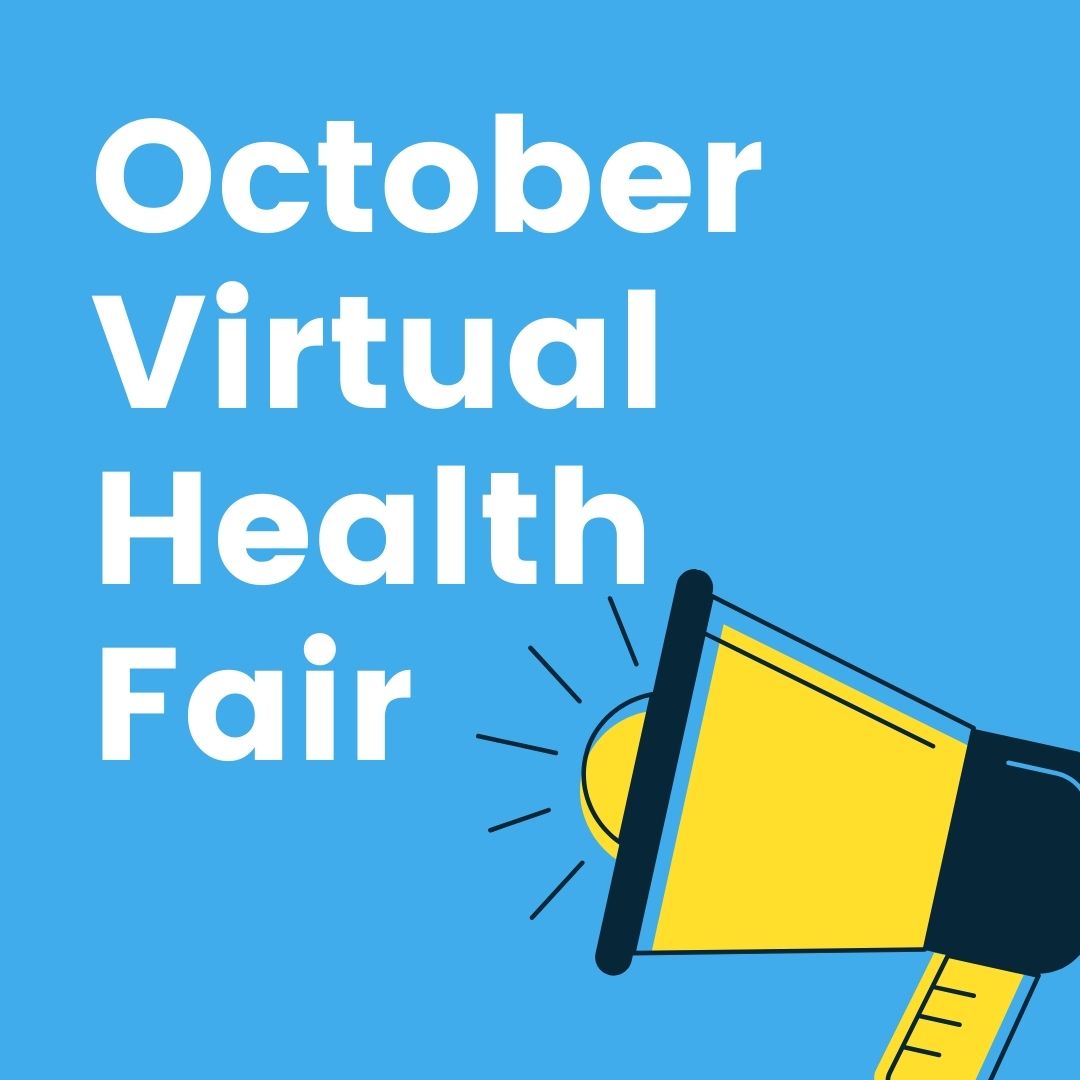 Join us as we celebrate our 16th Annual Harvest Health Fair Virtually!
October 1st – October 31st
We are excited to be able to host a month-long virtual health fair that will provide a wonderful combination of wellness information in a whole new way. We have several local health & wellness professions and wellness vendors who support harmonious living and well-being along with our wellness vendor partners that have provided information about their services through videos, workshops, and more.
Make sure to check back throughout the month, as we will continue to add videos, add wellness professionals, and provide other updates.
Don't forget to visit our Good Harvest Market Facebook page for videos, wellness product features, and special wellness sales.
Virtual Health Fair Features
Good Harvest Market Enter to Win - Enter for a chance to win a Coleman two-person tent and other amazing prizes including Beauty & Wellness Gift Bags & Gift Baskets. Contest runs October 1st – October 31st. To enter, click here.
October is National Breast Cancer Awareness Month Shop our floral department during the month of October and purchase a Pink Polk-a-Dot plant for $3.99 and Good Harvest Market will donate $1 from each plant sold to Susan G. Komen Wisconsin. Learn more here.
Local Wellness Professionals
Integrative Dental Solutions
About Integrative Dental: We are a holistically minded team of dental practitioners providing high quality natural, biological and cosmetic restorative dentistry. Our mission is to restore and maintain the natural health, function and beauty of our patients' mouths. We do so by using the most advanced techniques, technologies and biocompatible materials known to dentistry in an environment that is relaxing, caring and safe. Most importantly, we strive to teach our patients how to maintain their health. Learn more here.
Assisted Yoga
About Assisted Yoga: Elizabeth Webb offers Thai Massage, Yoga Classes, Private Sessions and Retreats. that may include Ayurveda, Energy Work, Face Readings, Acro Yoga, Foot Massage, Yogic Eating, Yoga Laughs, Aromatherapy, Meditation and or Reiki. She also provides Tai Chi, Qi Gong and Yoga Therapy. Sessions identify and find causes in the body that create imbalance. Learn more here.
Serenity Health Care Center
About Serenity Health Care Center: Serenity Health Care is an Integrative Wellness Center with a team of Nurse Practitioners, a Medical Doctor, and a Holistic Health Practitioner. Our focus is helping patients improve their health with focus on preventing chronic illness, detoxification, and taking into consideration the patient as a whole. Services we provide include Nutritional Counseling, BioScan Technology, Biofeedback, Thermography, and more. Learn more here.
Shepherd Chiropractic
About Shepherd Chiropractic: Our providers focus on quality chiropractic care to help our patients reach their full physical, mental & spiritual potential. We educate on how a full functioning, interference-free nervous system creates a fully healthy body. Our goals include helping patients reach and maintain a 100-year lifestyle. Learn more here.
Brookfield Health & Wellness, LLC
About Brookfield Health & Wellness, LLC: The healing model of Brookfield Health & Wellness, LLC is based on identifying the root cause illness and applying some of the worlds most innovative energy technologies. These modalities make BHW one of the few clinics in the country capable of successfully treating cancer and other immune system dysfunctions of the body with energy and oxygen modalities. Learn more here.
Wholesome LLC
About Wholesome LLC: Alison Tierney is a registered dietitian and board-certified in oncology nutrition and started Wholesome in 2015. Although Alison is board-certified in oncology nutrition, she is multi-passionate in nutrition and her expertise goes beyond cancer and involves helping others with the management of chronic diseases such as: heart diseases, diabetes, high blood pressure, high cholesterol, and autoimmune diseases. Alison seeks to educate and empower everyone on the benefits of a wholesome, plant-focused diet and it's role in fighting and preventing chronic diseases. She does this through group and individual coaching programs, online courses, corporate and community wellness seminars. Learn more here.
Orangetheory Fitness
About Orangetheory Fitness: Orangetheory is a heart-rate based HITT total-body group workout that combines science, coaching and technology to guarantee maximum results from the inside out. It's designed to charge your metabolism for more caloric afterburn, more results, and more confidence, all to deliver you more life. Learn more here.
Center Pointe Health Coaching
About Center Pointe Health Coaching: Center Pointe Health Coaching's educational focus is to help a client plan and implement health goals either prescribed by another health professional or themselves through small, incremental behavioral changes. We can help supply knowledge in areas of sleep, nutrition, movement, stress and how these areas can impact health. Center Pointe Health Coaching helps educate, guide and coach clients throughout their wellness journey. Learn more here.
Educational Videos & Tips
Keep checking back as we will continue to add Wellness Videos & Tips throughout the month of October.
Click the video title below to view video.
Carlson Labs
Assisted Yoga
Brookfield Health & Wellness, LLC
Boiron USA*
*Claims based on traditional homeopathic practice, not accepted medical evidence. Not FDA evaluated.
Gaia Herbs
Shepherd Chiropractic
Serenity Health Care Center