Shop Online

Save Time - Shop Online!
Shop online with Good Harvest To Go!
All the groceries you know and love are available for convenient curbside pickup or home delivery.
Each order is carefully hand-picked by our personal shoppers, and we offer a 100% happiness guarantee on every single order.
Shop online in minutes! Pick from all your favorite products & local brands, and we'll have them ready for you at a time of your choosing.
Good Harvest To Go Hours
Sunday-Friday: 11am - 6pm
Saturday: closed
***To take advantage of the prices you see when you place your order, your order must be picked up or delivered THAT SAME DAY. ***
Start Shopping!
Click the button below to begin online shopping: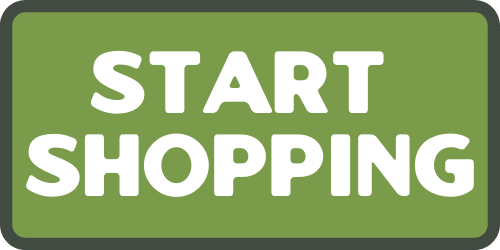 You can also download the Rosie App right to your iOS or Android device! Just click the image below that applies to your phone:
How does it work?
Good Harvest To Go is powered by Rosie's, our online shopping partner. Getting started is easy!
Click here for our step-by-step ordering guide.
Frequently Asked Questions
Have questions about Good Harvest To Go? Click here!
Quick Facts:
Curbside Pickup Fee is $3.95. Curbside is available Wednesday, Friday from 10am-6pm and Sunday from 10am-4pm.
Home Delivery Fee starts at $5.50, plus a mileage charge based on distance from the store. Groceries will be delivered by Door Dash. Delivery is available Wednesday, Friday from 10am-6pm and Sunday from 10am-4pm.
Minimum Order Size: $30.00. Maximum Order Size: $250.00.
No pickup/deliveries on Tuesdays, Thursdays, Saturdays or Sundays.
Online pricing may vary from in store pricing.
Sale prices vary. To take advantage of the sale prices you see when you place your order, your order must be picked up or delivered that same day.
At check out, your total will be an estimate. Once we finish your order, the purchase total is calculated and the credit card/debit card transaction is finalized. That way, you are not charged for unavailable items that are dropped from your list. Also, some of your items may need to be weighed. The final total will reflect actual weights and prices.
Once completed, the only way to add items is to cancel your online order, add your new items, and re-complete it. You may or may not have the same time slot available. This will eliminate the potential for double or even triple orders in our system and on your credit card.
Changing or canceling your orders is not allowed within 4 hours of your pick-up time.
At times we may run low on items we have in stock. When you're placing your order, you have the option to specify "best substitute" or "no substitute". For example, if green grapes are unavailable, we will substitute red grapes—but only if you selected "best substitute" for that item. If you prefer not to accept substitutions for an item, indicate "no substitutes". We will select substitutes when requested if we have a similar item, including the size, and always the lowest priced alternative. If not you will receive a notice after your order is complete that there was no item available. No returns or exchanges on substitutions.
We cannot take phone in orders. Please ask a family member, neighbor or friend to place your order online for you.
For the safety of our customers and our staff during the Covid-19 health situation, all items purchased are non-refundable/non-returnable.
You can order beer and wine for curbside pickup only. When you add it to your cart, you will be prompted to certify that you are at least 21. When you pickup your order, we may ask to see your ID.